If you love the idea of a cosy + rustic dinner for friends at your house – but would rather relax + drink wine than worry about all the cooking + clean-up – then you need to keep reading! Here's your complete winter dinner party plan, complete with all the gorgeous flair + good food that will wow your guests, without the hosting headaches.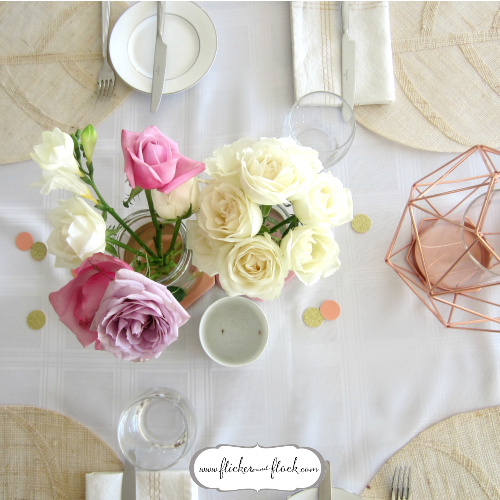 Can you tell by now that I love any excuse for a party?! My one major party-planning fault though, is I always start with every intention to keep things simple + straightforward + chilled. But. I just get so, utterly, completely, obsessively carried away! So if you're like me + need to tone it down a notch, here's a couple of ideas about how you can throw a delicious winter dinner party or mid-winter Christmas feast for your nearest + dearest, that's stress free and easy to do.
Tip 1: Keep the guest list to a minimum – 6 adults is easy to cater for, 8 is ok as well, 10 is probably too many!
Tip 2: Ask your guests to bring a salad or side dish to minimise your cooking time, otherwise stick to food that you can easily pre-prepare + simply pop on the table when you're ready to eat.
Tip 3: Get your table all dressed up for the occasion – this on it's own will wow your dinner guests + make them feel special as soon as they're through the door. Throw on a tablecloth, dust off your nice plates + cutlery, arrange some candles + pop some garden flowers into a vase. You can even add a kids table to the end – if you have little ones joining you – isn't it always so surprising how much kids will eat when they're sitting up with everyone else?!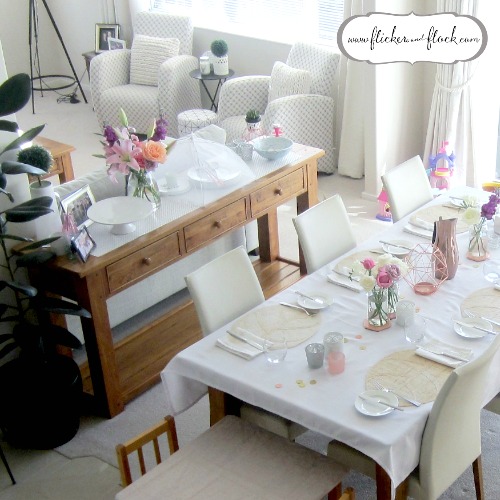 Your winter dinner party menu
Nibbles: antipasto platter | savouries | sweet bites
Main: ham off the bone | roast chicken | crispy potatoes | green salad | beetroot salad | dinner bread rolls
Dessert: crushed meringue with berries + icecream
Drinks: bubbles | wine | beer | water jug | juice or iced tea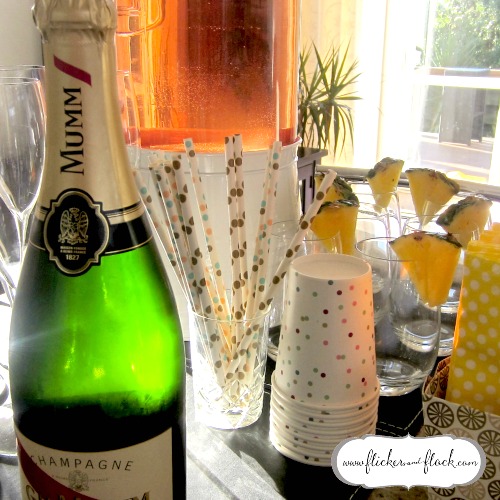 More on drinks…
If you arrange the wine glasses etc. on your bench or table, alongside a couple of bottles of vino, people will be more than happy to help themselves. You can still offer people top-ups + play hostess if you want, but I find having it there + easily accessible makes it easier for everyone, and gives you more time to chat + relax.
Also, one of my best party investments (if you could call it that given it was $20 from Kmart!) was a glass drinks dispenser, which always makes juice + any type of beverage look fancy. I have used it so many times + lent it out for so many parties, so if you like entertaining you should get one! It screams "party", looks great on your counter + is a really easy way to ensure your guests have something non-alcoholic on hand so they don't get too tipsy. For my winter dinner party I used the Red Seal Peach + Pineapple tea bags in cold water to make this peachy pink iced tea – so yummy!
More on the menu…
You can switch out any of my menu items for something more to your tastes; there are so many delicious + easy options. For example, you could have corn chips + salsa instead of an antipasto platter. You could have roast lamb instead of roast chicken. You could have chocolate cake with cream instead of berries + icecream… you get the idea. The key is to choose things that you can quickly prepare beforehand or take little preparation to cook before serving.
More on the nibbles…
Supermarket deli's + chiller sections often have all you need for fuss-free and cost effective nibbles; there's no need to go somewhere fancy. You could choose olives, cheeses, pate + quince for your antipasto platter, and simply arrange on a plate. Savouries go straight into the oven for 30 mins or so, then you have a steaming tray of crowd pleasing mini quiches and sausage rolls. You can also buy sweet slices from the supermarket bakery, like caramel slice + lolly cake, that you can then cut into bite sized pieces for a sugary sweet cupcake stand.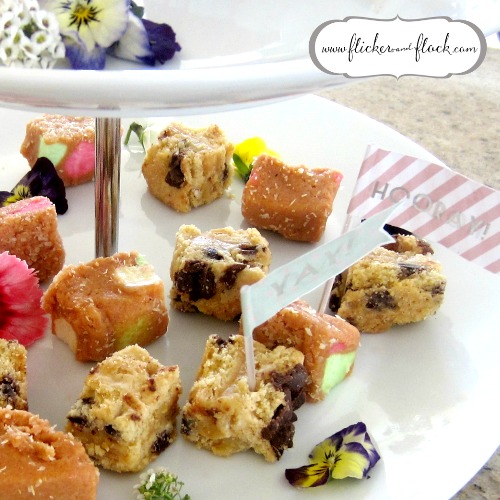 More on the mains…
So that ham off the bone that you're so tired of eating post-Christmas, is heavenly come June (not the same one – a fresh one!!). And it's so easy. I didn't bother glazing or anything, simply sliced as everyone was ready to eat. Same with the chicken – I bought a chicken pre-stuffed with prunes + wrapped in bacon, then just popped into the oven at the right time so it was hot + ready at dinner time. You can peel + slice potatoes in advance, just leave them in a pot filled with water. I boil mine for about 5 mins, drain, then shake around in the pot to roughen the sides, season with salt + pepper + oil, then they go into the oven with your meat to crisp up. Salads can be easily prepared beforehand – I did a simple green salad, and a beetroot salad (drained baby beets, soft goats feta, walnuts + baby spinach – so easy!). I also had a basket of fresh bread rolls on the table – mainly because we had 4 little kiddies eating too, so thought I'd fall back on bread if all else fails with getting them to eat!
Much like the drinks, I tend to serve all the food on the kitchen bench once it's ready. I can still present it nicely, but it's so much easier for people to fill their plates here than trying to pass hot plates from one end of the table to the other without knocking over wine glasses.
More on the dessert…
You can buy meringue from the supermarket – then simply smash, and crumble over icecream and berries for a pavlova-style delicious dessert.
So that's it! I really hope it doesn't sound chaoctic – as it truly wasn't. I spent most of the night sitting + chatting + socialising, and the clean up was so easy as it was all contained to one space + everyone's always happy to help. I would love to hear your winter entertaining ideas if you have anything delicious coming up… x