This DIY bunting cake topper was really fun + simple to make, and looked oh so pretty on top of my nephew's big fat chocolate birthday cake!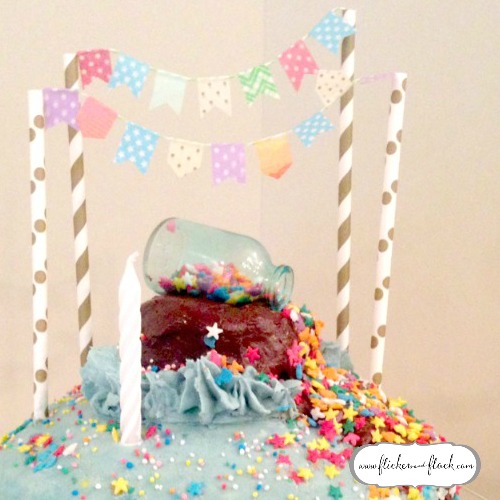 Remember the DIY bunting greeting card that you all loved so much? Well this cake topper is its little twin, and just as easy to make.
All you need is:
2 x straws (I used paper ones with a gold metallic + white design)
Twine
Washi tape + scissors (or you could use coloured card or paper instead of washi for your flags)
A toothpick or other sharp tip that you can use to pierce the bottom of each straw
Step 1: Secure the twine to the straw. Do this by piercing a hole into your straw at one end. Then feed the twine through the straw from the opposite end, push the end of the twine through the hole you've just made + secure with a knot. REMEMBER to keep this end of the straw clean, as it will be eventually going into the cake!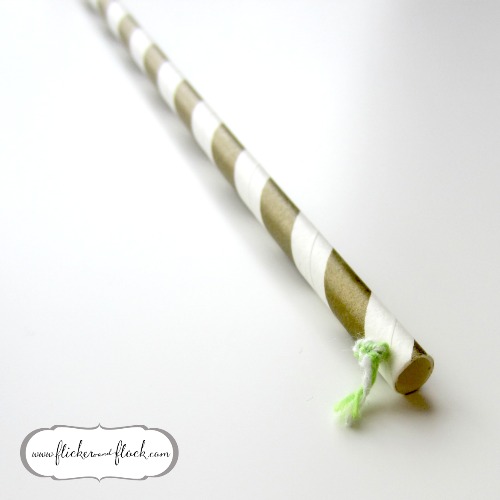 Step 2: Repeat with the second straw to create the bunting frame. Pierce a hole in the end of your second straw. Then feed the end of the twine that's coming out of the top of your first straw, down through the second one + push through the hole before securing with a knot. Make sure you roughly measure how long you want your bunting to be depending on how wide your cake will be – the flags need to have room to hang down a bit, but you don't want it so long it's touching your cake! Now have your bunting structure is done, and you're ready to hang the little flags.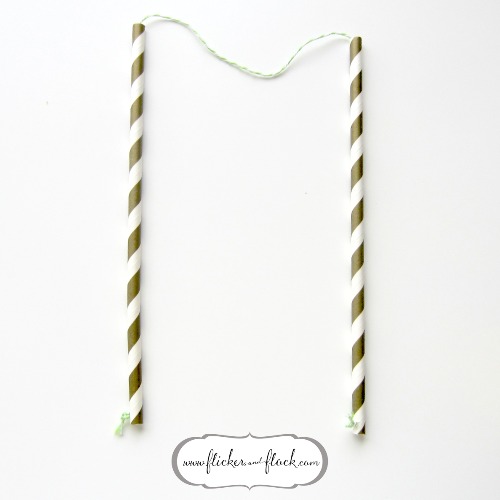 Step 3: Create your washi flags by sticking them onto the twine. You could also fold over little pieces of card or coloured paper if you didn't have washi, and secure with glue. You can follow my steps 3-6 from the DIY bunting greeting card here, for full instructions on how to create your washi flags.
And now your very own Bunting Cake Topper is done! You can repeat the above steps if you'd like more than one row of bunting – which is exactly what I did.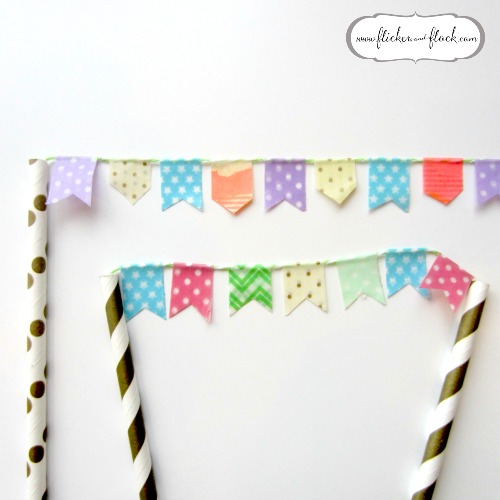 When your cake is all ready for decorations, simply push the straws down into position. Remember, if that end of the straw has been in contact with anything unclean – like craft glue – you should wrap it in tin foil or something similar to ensure it doesn't contaminate the cake.
And then the best part of this whole project is eating a big slice of cake at the end! Enjoy x