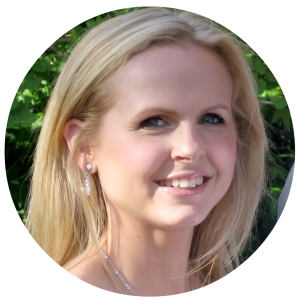 Oh my goodness, thanks so much for visiting this pretty little place of mine!
I realise that the world of creative ideas is now so big within the online community – and I am but a pinch in the potion – but nevertheless, I really hope you manage to stumble across something here that makes your heart flutter. I am always in the midst of planning + throwing parties or redesigning rooms in the house or making something special for someone, and am looking forward to sharing the best ideas I've stumbled upon, with you.
About Mel
My soul is happiest when I'm writing, my heart is happiest when I'm with family, my brain is happiest when I'm resting!
I often hear singers describe the act of singing or performing as transformative; an escape; a time when they are at complete peace and feel that everything is right in their soul. That's exactly how I feel about writing… + washi + watercolour splotches.
Master of nothing but tryer of [just about] everything, I figure there's nothing you can't learn from Pinterest (right?!) and so I just go ahead anyway, pretending like I've done it all hundreds of times before. Some days I'm frazzled, some days I'm super-girl, some days I'm exhausted, some days I'm energised. That's me.
What don't you need to know but I may as well tell you anyway?!  I have an extreme fear of dolphins (don't ask) but I think stingrays are beautiful. I struggle to throw + catch a ball (much to my 4-year-old's dismay) but was quite good at athletics in my day. I'm particular + super organised, except when it comes to choosing off a dinner menu, then I'm indecisive + unpredictable. Choosing off a drinks menu is easy – glass of rosé or soy flat white please! I must have a familiar face, as strangers will often come up to me adamant that they know me, but we soon realise we've never met each other before.
My life till now (in a nutshell) – grew up Christchurch in NZ's south, went to school, went to uni, got an Arts Degree in English + Political Science, met an amazing man, travelled, settled in Sydney, worked hard in the crazy-fun world of PR, got married, had a baby, moved home to NZ, bought a house, had another baby, dabbled in some creative stuff, which has culminated in Flicker & Flock.
By day I'm a fulltime mum trying to coordinate my DIY projects with the wants / needs / requests of my delicious children + kindy drop offs + nappy changes + a never-ending tide of toy mess. I live near the beach in Auckland with my gorgeous little family – hubby + Josh + Sophie (+ Nessie the coffee machine). By night my crazy dreams take me to all sorts of places, but as soon as my eyes flutter open I'm always back where I belong.
About you!
Flicker & Flock is NZ-grown, with universal ideas designed for anyone searching for:
Creative inspiration
Home styling + DIY ideas
Ideas on how to make your life better + easier
Lovely thoughts that brighten your day
Community + a sense of belonging
Hope + happiness + a sense of magic about life and the future
A place in which to escape + take time to nurture your creative self (this is me to a tee whenever I get my Flicker & Flock time – just so you know!)
Am I missing something? I always love to hear more about you and any feedback you have on what you would + wouldn't like to see on Flicker & Flock, so please stay in touch!
About Flicker & Flock
Mum always told me to find something I loved doing, and do that forever. I only just realised what that "something" was when I was 33, and everything you see on Flicker & Flock is it.
You will come to know that words + stories are especially significant to me, so [obviously] here's the story on how 'Flicker and Flock' came about.
'Flicker' represents the transition from the spark of an idea to the fire of realisation; that flutter you feel in your tummy when you know this is something you need to pursue; the sudden burst of an idea or concept; being inspired to take action.
The creative flickers I seem to pursue the most usually involve pretty paper or poetry or a perfect formation of votive candles on my mantel.
'Flock' is about being part of something; moving in the same direction as each other; sharing + crying + laughing together; like-minded individuals flocking together to create a beautiful little gathering; the combined strength + solidarity that comes from going through this life together.
The people I flock towards these days are often clever + incredibly resilient mums; interesting people walking a completely different path than me; lovers of beautiful things + dinner party enthusiasts, and simply anyone that loves words + washi + watercolours as much as I do. I am always in awe of the Christchurch Flock, that have somehow managed to start again and, in turn, inspired a nation.
So I started Flicker & Flock to bring all of these themes + projects that have been swimming around in my mind and in my home, together. It's a place that sparks + shares ideas; that gently persuades you to create a little more magic in your life by perhaps starting on a fun new project or just deciding, "I can do that", because of course you can. I also seem to spend all my "spare" time swooning over Pinterest or interiors magazines or modern-Martha-Stewart-type-blogs with all kinds of easy wonderfulness on their pages – and thought I may as well share the best bits with you too.
Thanks for stopping by! I would love to hear what you think + I hope to see you again soon.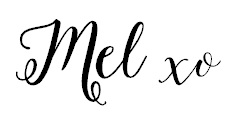 PS.
You can contact me directly here.
You can find out where I sourced some of the prettiness for Flicker & Flock here.
You can read our disclosure statement, privacy policy + comment policy for Flicker & Flock here.